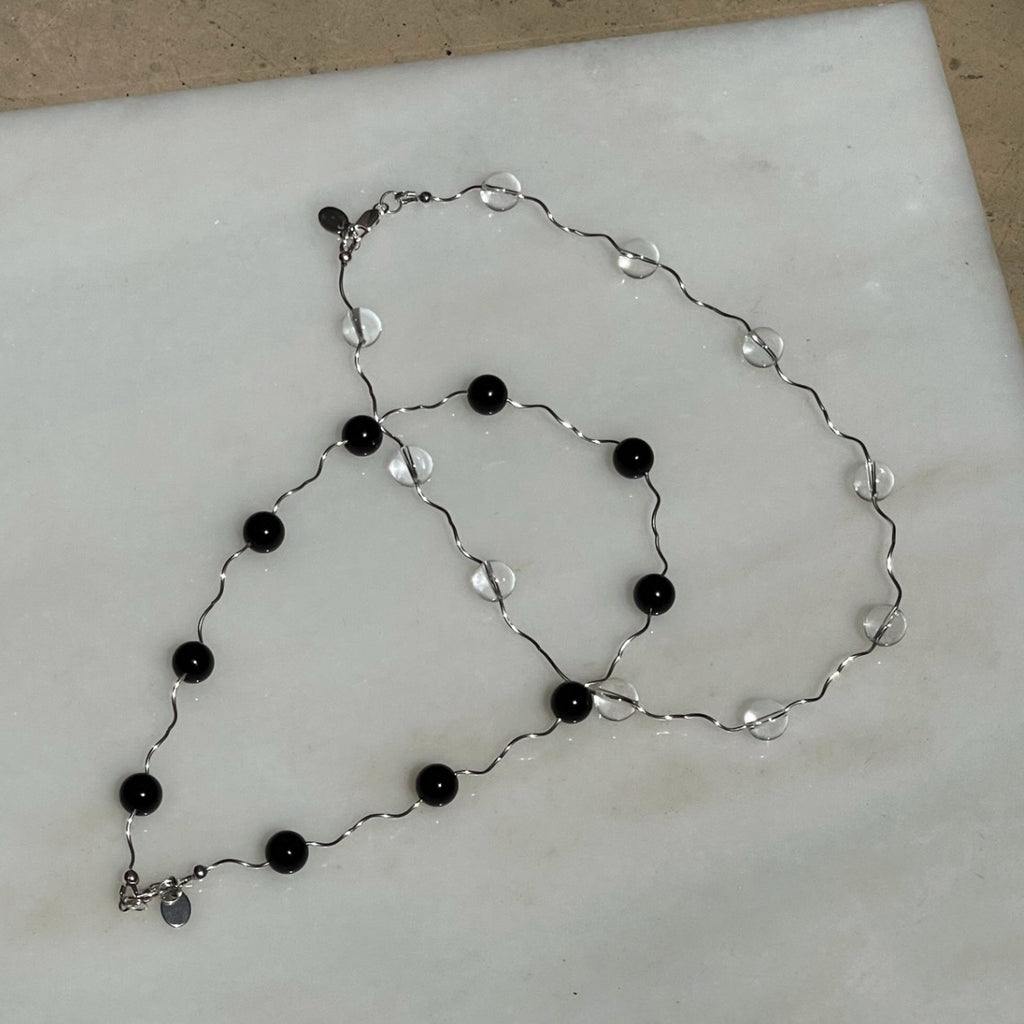 $95.00
$0.00
Sea + Pattern | Tube Necklace in Onyx/Silver
Tube necklace by Sea + Pattern. Classic claw closure and 16" in length. Handmade.
Materials: Sterling silver wavy tube beads and 10mm round beads. Wire cord with sterling silver hardware.
Each necklace is handmade and one of a kind. They consist of the same beads but placement will be different for each necklace.