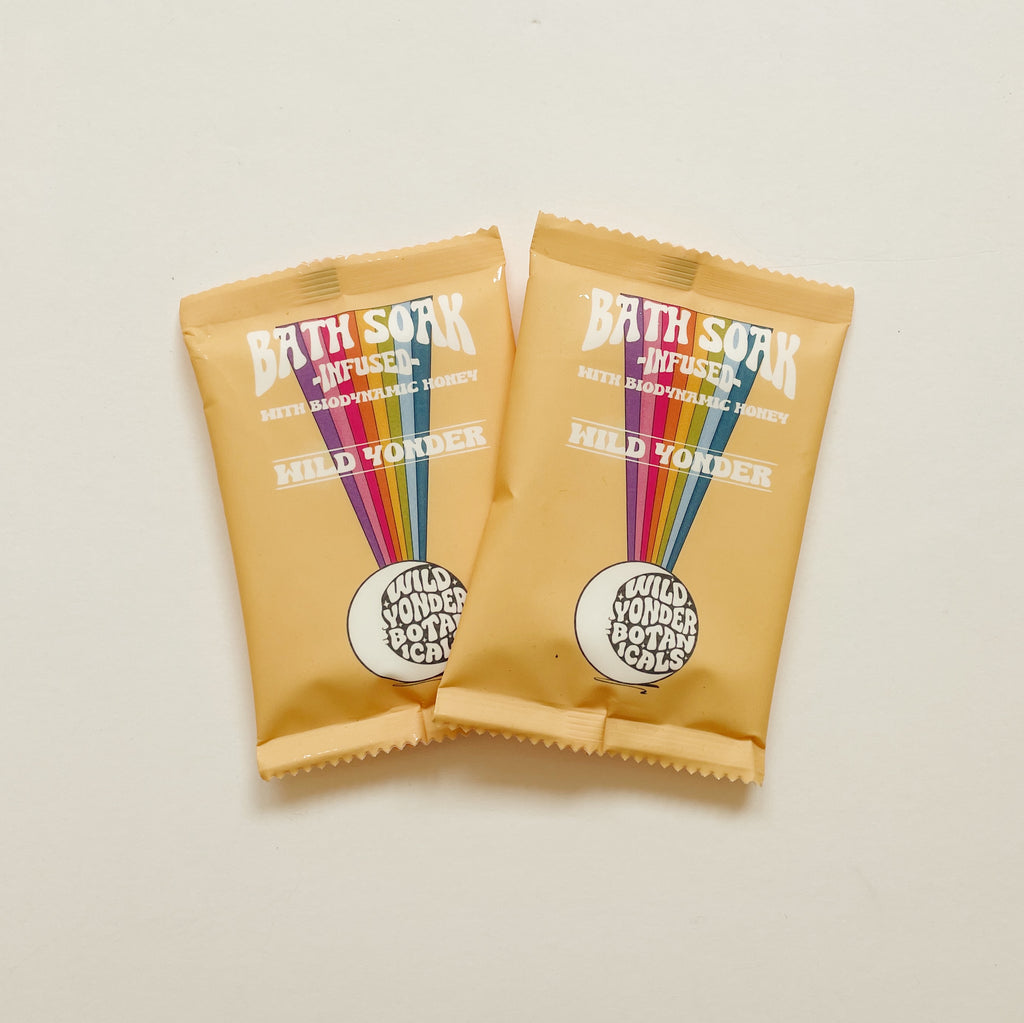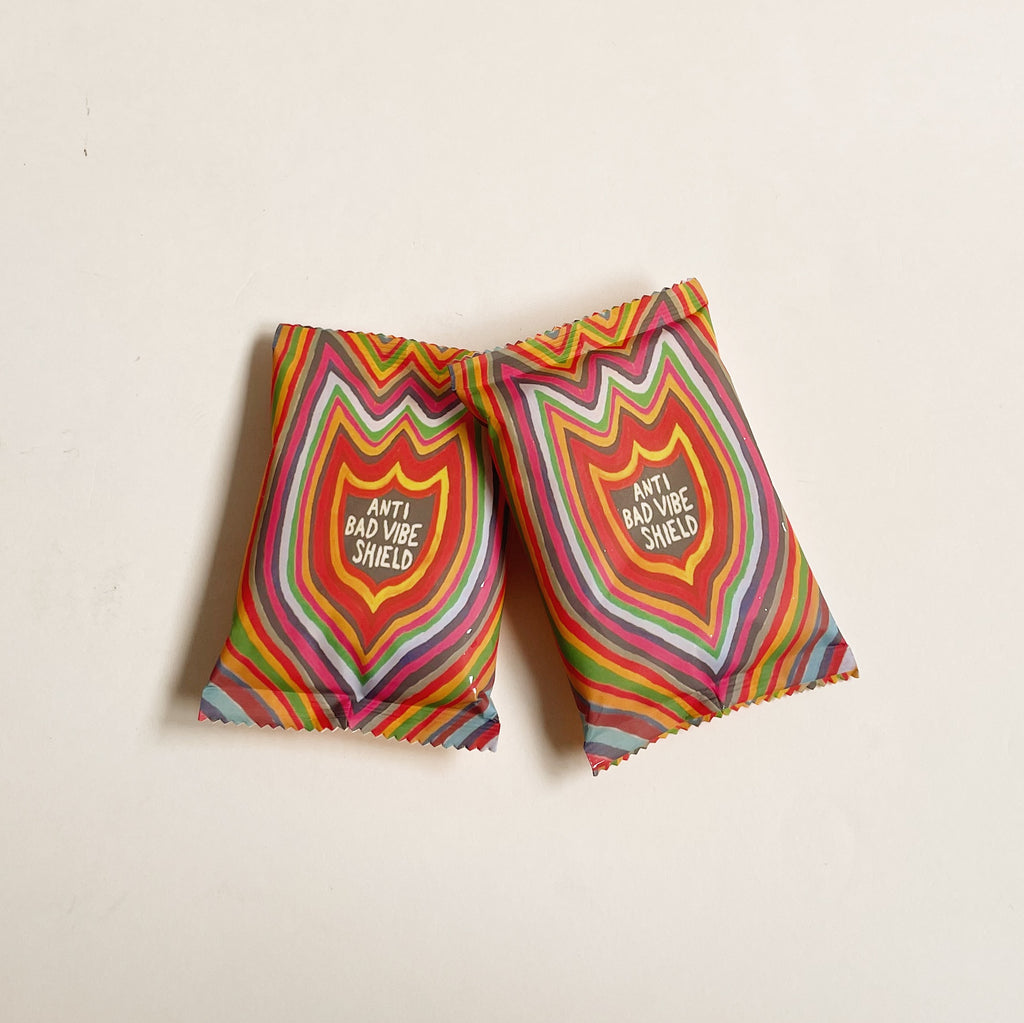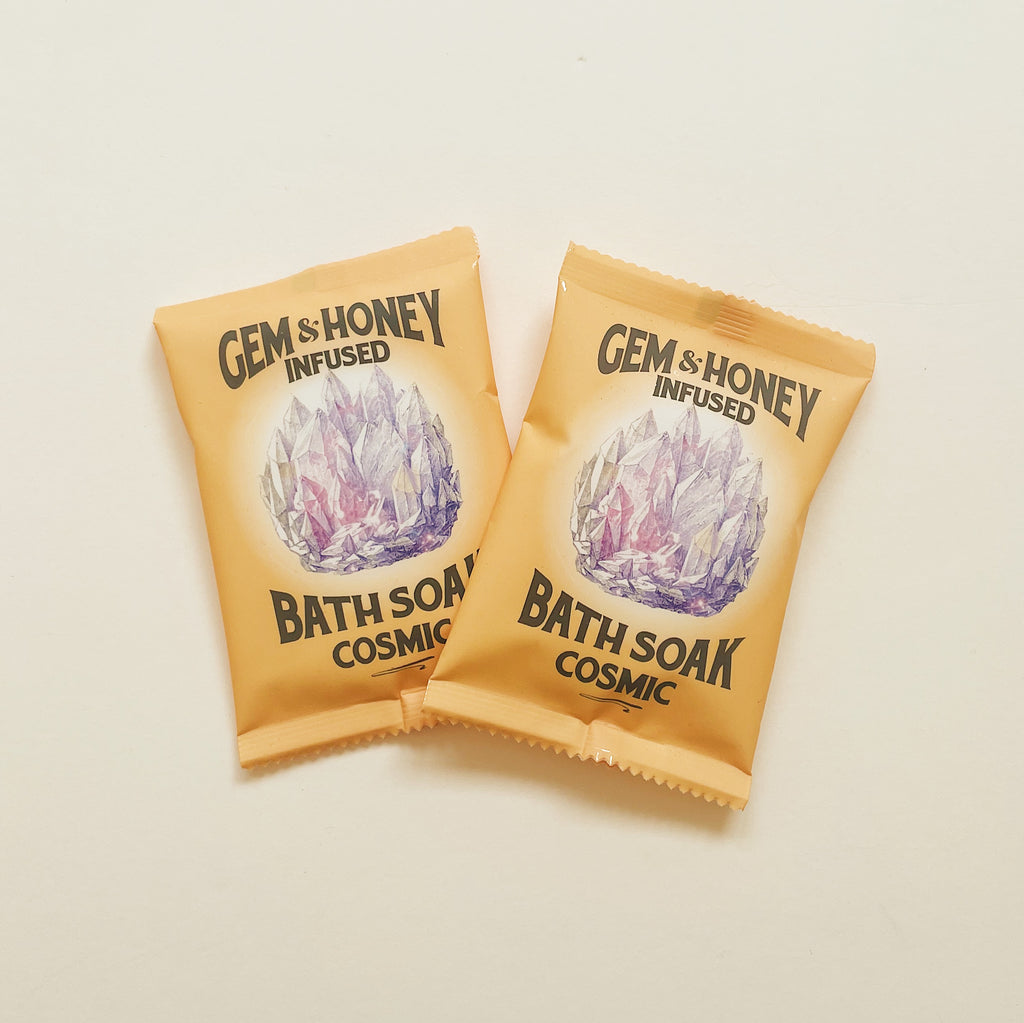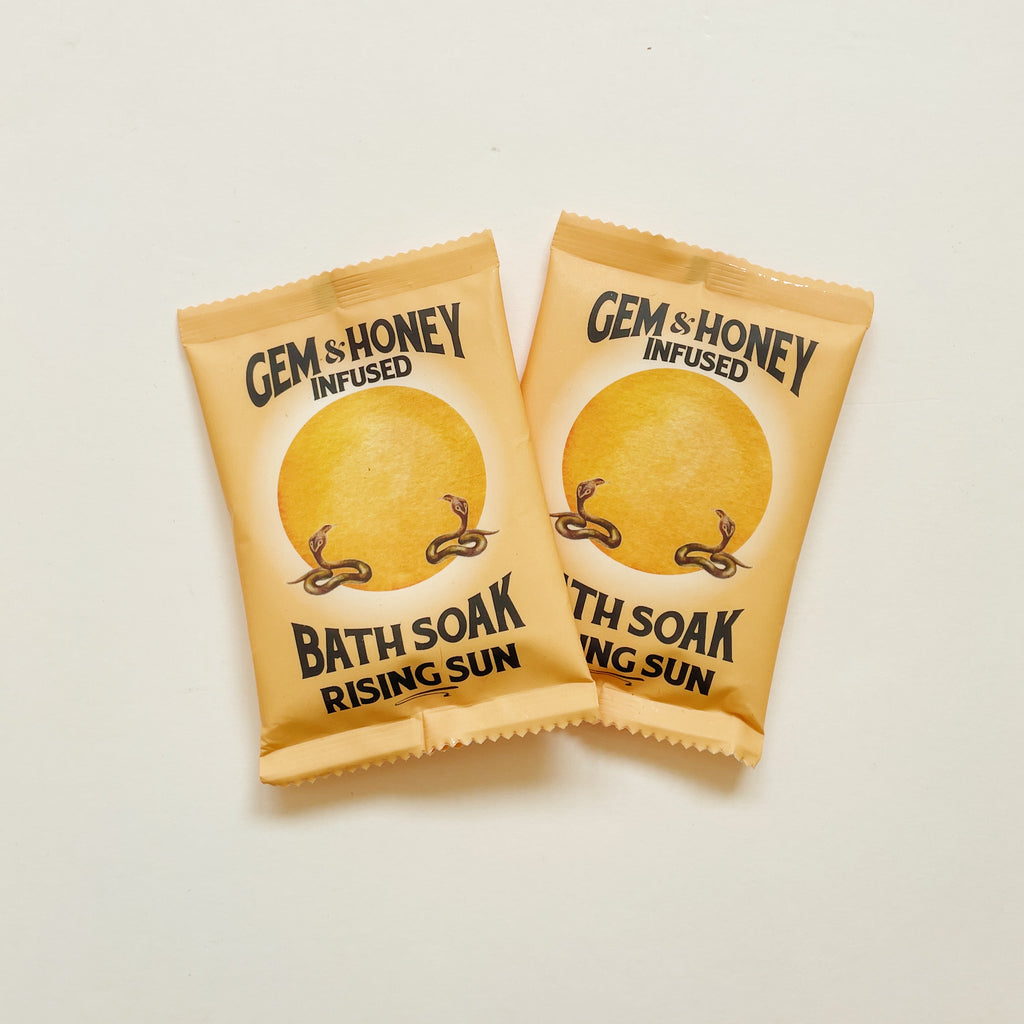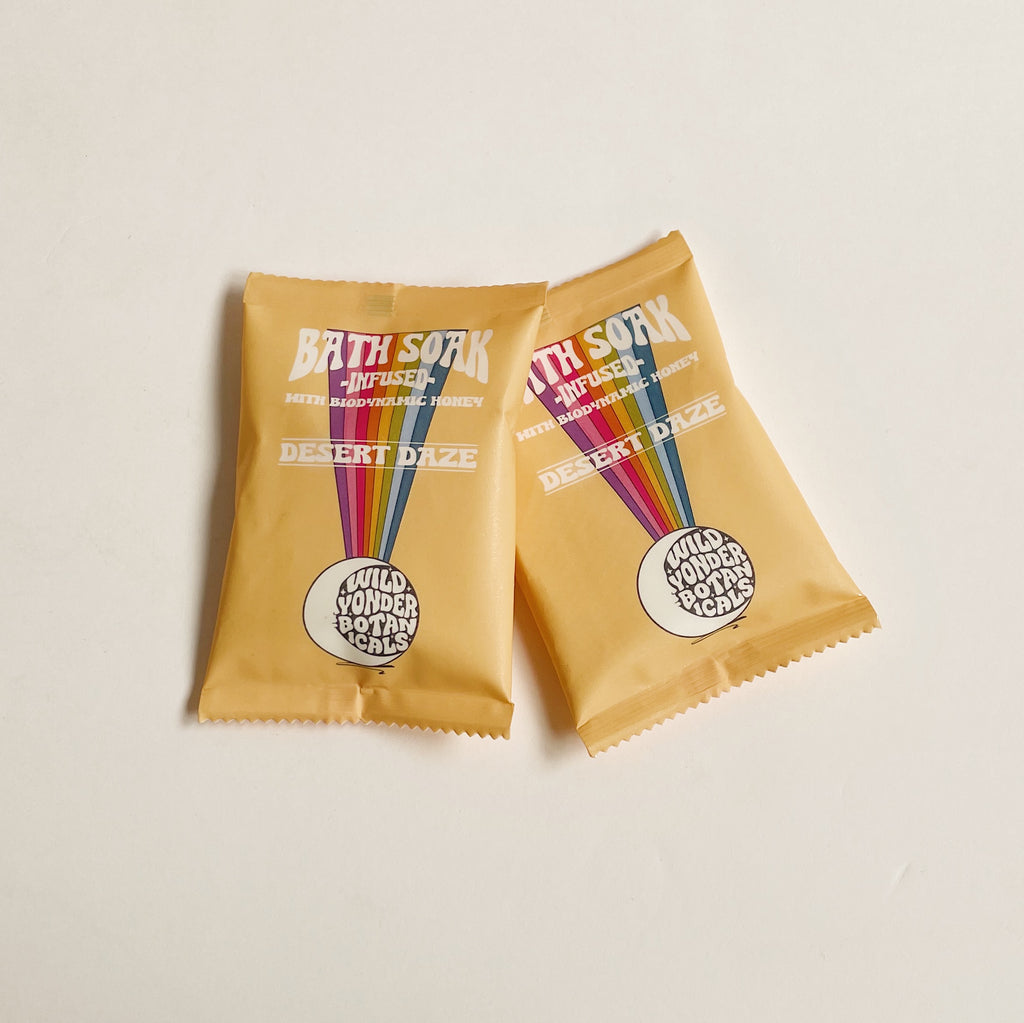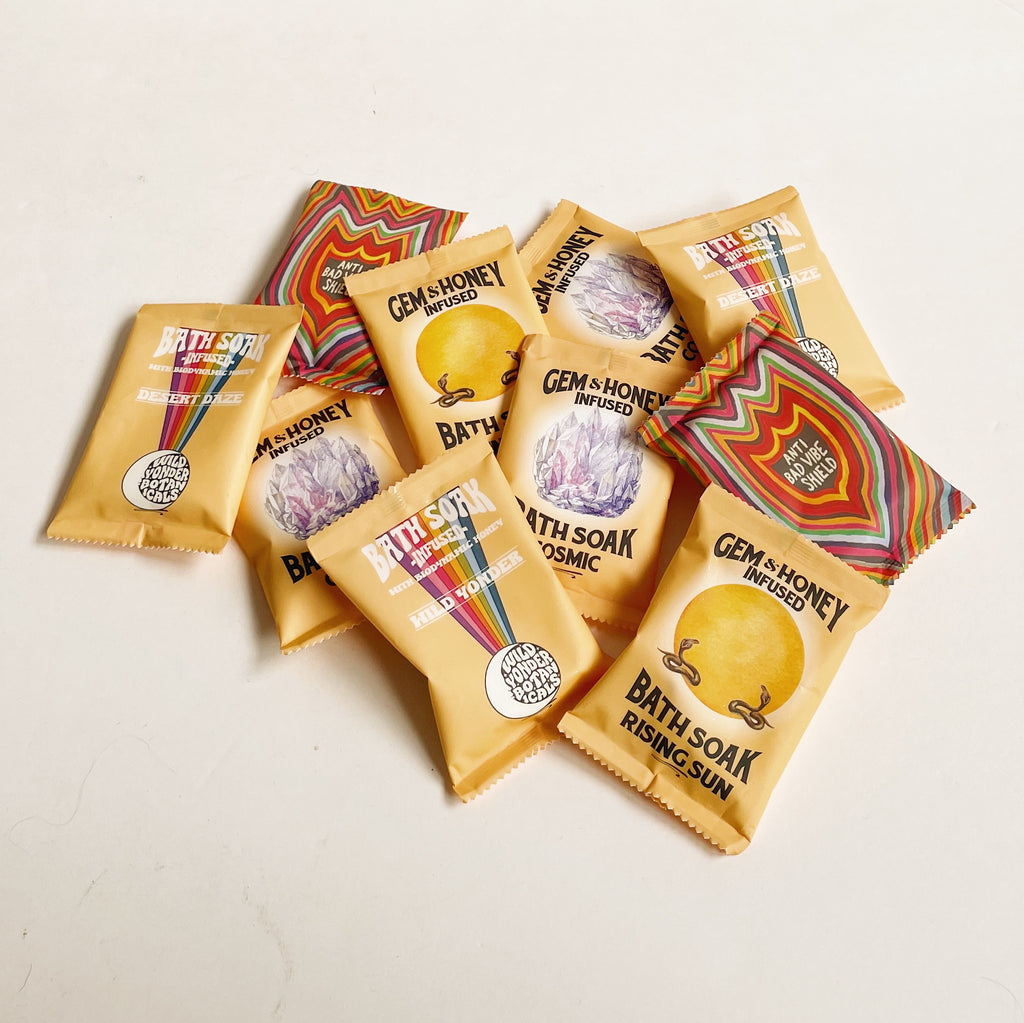 $7.00
$0.00
Botanical Quartz Bath Salts
A multi-sensory botanical self care experience with this soothing blend of quartz charged sea salt, epsom salt, bio dynamic honey. Blended with organic essential oils. Pour it in your bath as a soak or use it as a body scrub.
Cosmic: palo santo and orange
Wild Yonder: cedarwood, ambretta, amber
Anti Bad Vibe Shield: frankincense, ylang ylang and rose
Rose The Vibe: Rose otto, royal himalayan sandalwood, jojoba
2.5oz recyclable kraft pouch.
Wild Yonder works with plants to create an offering of self care botanical immersion. They keep it simple with pure ingredients, from the ground or sea - never any synthetics, fillers, parabens or otherwise nasty stuff.