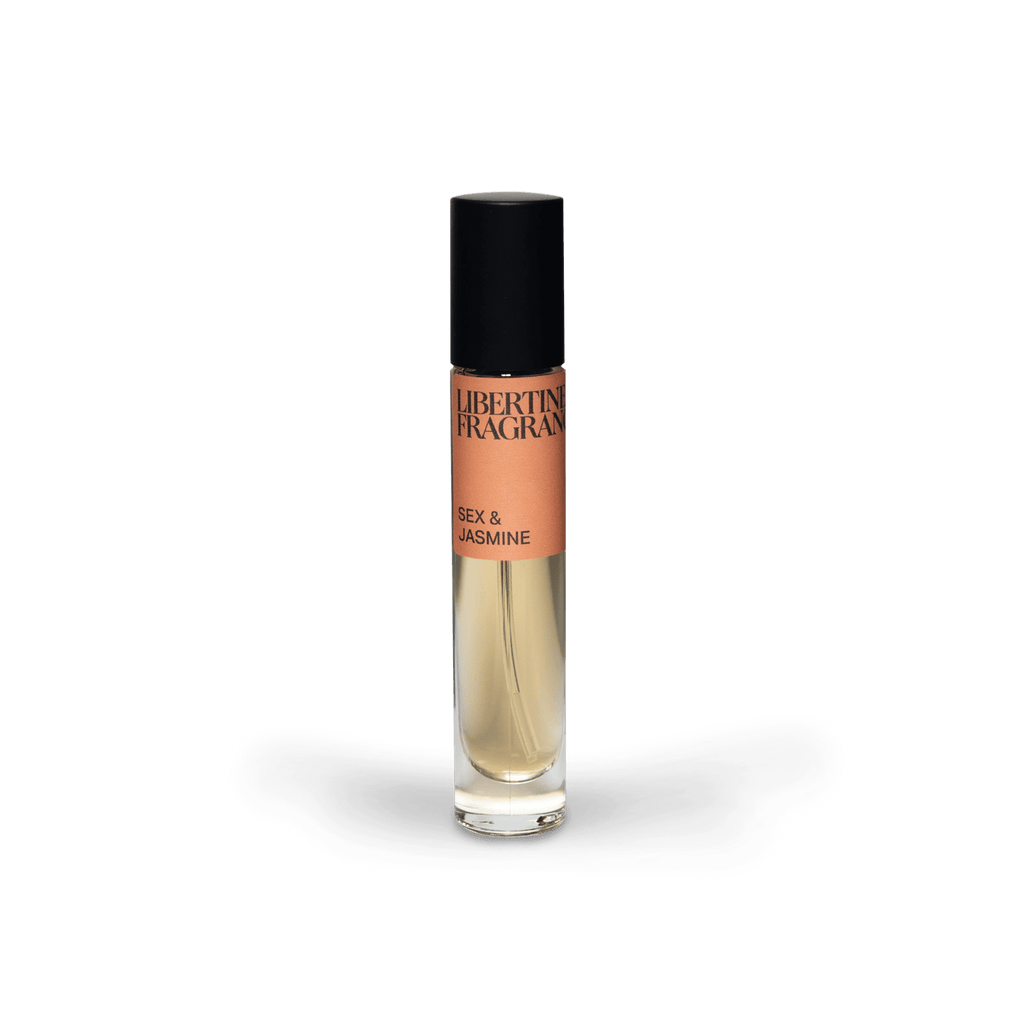 $65.00
$0.00
Sex and Jasmine: Jasmine, Vanilla, Ambergris
Floral, Warm, Animalistic 
The intoxicating aroma of swollen jasmine blooms linger over silken vanilla sheets. The midnight sweat has half erased our floral masks and we collapse, painting triumphant into our animal selves.

Perfume oils are blended into into hydrating liquid coconut oil and can be used on both skin and hair. All scents are unisex. 
15ml / 0.5 fl oz eau de parfum spray 

Never tested on animals. 

Libertine Fragrance creates fragrances to reengage the senses. They believe that the sensual exploration of the world and the pleasures found in it is essential for a beautiful life. Explore, taste, smell, love.